CapePlay options can help you enjoy the look and feel of perfect turf all year round without the costs and maintenance.
General upkeep tips
You can clean the grass with a flexible rake or leaf-blower
Regular brushing with a soft, nylon-bristle broom will keep grass clean and upright (Avoid steel brushes!).
Never use solvents!Washing the turf with water (cold or warm) is sufficient, but for harsh chemical spills please refer to the manufacturer.
To remove environmental spills – dirt, dust, bird dropping, pet stains – and other water-based spills – treat as you would normal grass.
Specific maintenance concerns
Leaves and rough dirt:Simply brush, or hose, them away.
Fine dirt:Water away fine dirt, but be wary of removing too much infill material. On smaller indoor installations please vacuum up fine dirt.
Solids (e.g. chewing gum, pet faeces):Carefully scoop the solids up off the grass.
Spilt drinks:Wash away with water.
Burning materials (e.g. cigarette, braai coals):Remove as soon as possible but there may still be turf discolouration. Burn marks can be professionally repaired, please refer these queries to your installer.
Flatness:Simply brush the grass fibre upright. A more regular brush ensures fibres may stay upright especially on high traffic areas.
For further advice please contact us via email on bryn@capeplay.co.za or 082 99 777 07
Some of the benefits to Artificial Turf
Looks and feels like real grass
Easy installation process
Durable
Safe for children and pets
6 year warranty
Proud Suppliers of: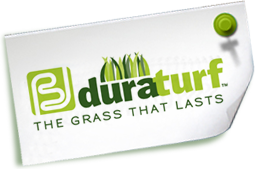 Would you like a quote? Contact us today!
Some of our recent installations
We happily recommend this range of furniture. Bryn has always been willing to go the extra mile and look after customers. Those who deal with him and his team will be in good hands.
Great Quality, Great Service. CapePlay is an absolute pleasure to deal with! Thank you CapePlay for your amazing service and product offering. You really don't need to shop anywhere else.
Fast, efficient, friendly service at a very competitive price. Highly recommended.